Get chairs that professionals love
Getting chairs for an office or salon should be perfect as they ensure productivity. Beauty is also what you look for. Let us help you get the right decor that can boost your productivity without compromising the beauty of your interior. We're a bunch of decor specialists, helping people with product reviews and pro guides to using them.
As seen in:
Category
Featured Category
Furniturewing offers professional reviews on chairs designed for various needs, including Balance Ball Chairs, Chairs for Technicians, Chairs for Artists, and more. Trust us to help you find the perfect chair for your home or office.
About
Find Your Perfect Fit with Furniturewing's Specialized Chairs
Welcome to Furniturewing, your premier destination for all your chair needs. Our expert team offers a unique collection of high-quality and specialized chairs, such as the best balance ball chair for tall people, chairs for nail technicians, lash artists, music enthusiasts, and more.
Find almost all types of chairs, from comfortable office chairs to stylish home decor chairs, all in one place. Our commitment to quality and affordability is reflected in our selection and our dedicated customer service team is always on hand to assist you.
Reviews
Recent Review
Here in the review section, you'll find honest and informative reviews on the latest furniture trends. Our team of experts carefully evaluates each chair to help you make informed purchasing decisions. Trust us to guide you in creating the perfect home or office space.
Despite the advances in surgical techniques and rehabilitation programs, many patients experience persistent pain, fatigue,…
How To Guide
Recent Blog Post
Are you looking for a specialized chair? Check our latest blog post, where we offer expert insights into the world of specialized chairs. Whether you're searching for trending designs or seeking tips on selecting the perfect chair for your space, we have you covered.
Anterior pelvic tilt increases pressure on your lower back and affects your gait, posture, balance,…
Sitting on a ball chair can help to reduce your lower back pain, fix posture,…
A CDC research says, "Around 25% of people in the US sit for almost 8…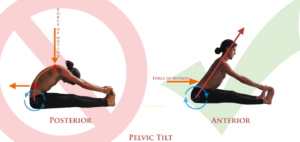 Do you often have back pain? Or noticed an unnatural posture while sitting or standing?…
When you're about to open your own lash business, you need to know what you…
What furniture do you need for a nail salon? It's one of the most frequently…
Miles Jones
Hi, I'm Miles Jones, the founder and chief editor of Furniturewing. As a professional interior designer and hobbyist research writer, I've assembled a team of experts with specialized knowledge of different chair types.
Whether you're looking for specialized chairs, home decor chairs, or other essential furniture, Furniturewing has almost all of them. With my expertise and the team's dedication to quality, you can trust that you'll find the perfect chair for your home, office, or business organization on Furniturewing.